Madhya Pradesh has some interesting sites for tourists. The state is crossed by the indhya and Satpura mountains and its main river is the Narmada. The northern part is famous for Khajuraho temples, while the eastern region has two of India's finest game sanctuaries – the Bandavgarh and Kanha. The southwestern part ofMadhya Pradesh
offers some elegant monuments – the Buddhist stupa of Sanchi and 15th - 16th century citadels of Mandu are worth visiting.The state has been home to the cultural heritage of Hinduism, Buddhism, Jainism and Islam. Innumerable monuments, exquisitely carved temples, stupas, forts and palaces are dotted all over the state. The naturalbeauty ofMadhya Pradesh is equally varied.There are spectacular mountain ranges, meandering rivers and miles and miles of dense forests which offer unique and exciting panorama of wildlife in sylvan surroundings. These were the destinations where the Prince of Wales or the Viceroy could be taken out for the treat of his life a tiger shoot, or to savour the extravagant life style of the harajas. Most of these blue-blooded gentry were content to be renowned for their prowess with a heavy gun or patronage of arts and crafts.The stirrings of the national movement were slow in this region as most of the area was not directly ruled by the British. Undaunted freedom fighters carried Mahatma Gandhi's message to the masses and exhorted them to take up the battle against colonia
KHAJURAHO TEMPLE
Khajuraho, the exuberance of Indian spirit represents a paean to life, love, to joy-perfect in execution and sublime in expression. The Khajuraho temples are internationally famous for the erotic sculptures that adorn the walls. Life in every form and mood, has been captured in stone, testifying not only to the craftsman's artistry but also to the extraordinary breadth of vision of the Chandela Rajputs under whose rule the temples were conceived and constructed.
Western Group of Temples
The most prominent structure at Khajuraho is the Kandariya Mahadeo temple, which is the largest soars 31 km high, dedicated to Lord Shiva, the sanctum enshrines a lingam( a phallic symbol, a symbol of energy, fertility and potency).
The amorous couples are most sensuously depicted in the Chaunsath Yogini temple, the only granite temple and the earliest surviving shrine of the group (900 A.D), is dedicated to goddess Kali. Facing eastwards to the rising sum , Chitragupta temple is dedicated to the Sun God Surya . The image of the deity in the inner sanctum is particularly imposing; five feet high and driving a horse drawn chariot.
A three headed image of Brahma is enshrined in Vishwanath Temple. The approach is equally impressive, with lions flaking the northern and elephants the southern steps that lead up to it. The lintel over the entrance of beautiful Lakshman Temple shows the trinity of Lords Brahma, Vishnu and Shiva, with Lakshmi, Vishnu's consort. The finely carved sanctum has a three-headed idol of Vishnu's incarnations, Narasimha and Varaha.
One of the oldest temple, Matengeswara temple, is dedicated to Lord Shiva and has an eight feet high lingam. Next>>>>>>>>>
We request you to provide maximum information related to your travel plan in the "Requirements" field This will help us to process your information quickly and accurately.
http://aerosoftseo.com/maketourindia/
http://mandu-thecelebrationoflove.blogspot.com/
http://bandhavgarh-nationalpark.blogspot.com/
http://aerosoft-career.blogspot.com/
http://shweta-agrawal-indore.blogspot.com/
http://airaviator.com/freeguide/
http://visitshirdi.co.in/Book/
http://the-multi-tasking-banana.blogspot.com/
http://newzealand-aviation-news.blogspot.com/
http:http://canadian-aviation-news.blogspot.com/
http://USA-aviation-news.blogspot.com/
http://UK-aviation-news.blogspot.com/
Mr Ronak Agrawal, AsiaGuide Tours & Travels, B-19, Upper
Ground Floor, Stadium Complex, Jalgaon 425001 MS India, Tel: 91 257-2239636 M :-
91- 9960222656 E : asiaguidetours@gmail.com W : www.asiaguidetours.co.in
http://asiaguidetours.co.in
B: http://asiaguidetoursandtravels.blogspot.com
Shripad India Tours & Travels, B-110, Dindayal Complex,Near Ved
Nagar, Nanakheda, Ujjain, India T : 456010, 9406841345, 07344041397,
E shripadtravels@yahoo.co.in, www.shripadtravels.com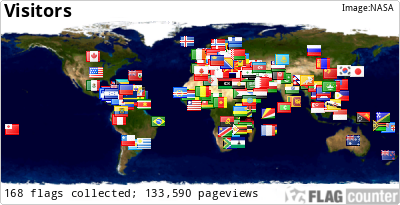 blogs
Poonam Jacob [ B Com, Dip In Aviation & Travels ]
International Aviation Consultant / Co Ordinator
AeroSoft Corp
www.AsiaticAir.in
www.asiaguidetours.in
www.aerosoft.in
www.aerosoft.co.in
www.aerosoftorg.in
www.aerosoftorg.co.in
www.aerosoftcorp.in
www.aerosoftcorp.co.in
www.aerosoftseo.com
M 09179405507
http://aerosoftseo.com/maketourindia/
On Line Assistence :
Gtalk : Poonam.aerosoft@gmail.com
Y! Messenger : Poonam.aerosoft@yahoo.com
Rediff Bol : Poonam.aerosoft@rediffmail.com
MSN : Poonam.aerosoft@hotmail.com
http://poonamasiaticair.blogspot.com/
http://visit-gods-own-country.blogspot.com/
http://365daysholiday.blogspot.com/